Description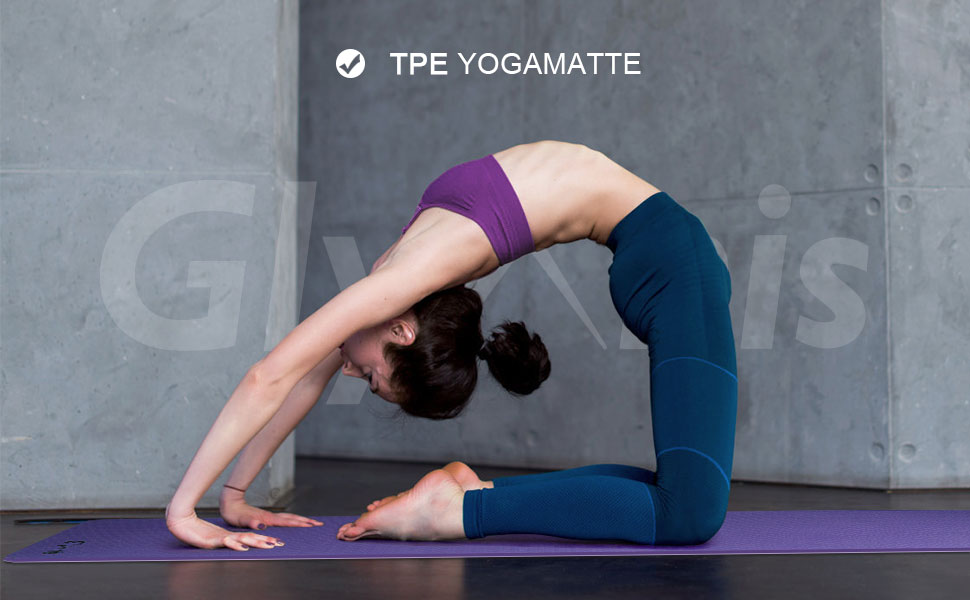 The TPE material has a significantly higher density than NBR and PVC. This makes the mats perfect for yoga, gymnastics and other sports. They are not too soft, but not too hard.
183 x 61 x 0.6 cm professional yoga mat with high density, great support and quick clamping back folder is suitable for various yoga movements. Thanks to the thick material of 0.6 cm, it is particularly gentle on the joints and pleasantly soft.
Double layer structure design, optimal grip, excellent cushioning and double-sided non-slip texture, ideal for practicing many forms of yoga. Does not slip on wood in the floor, tiles, cement stick.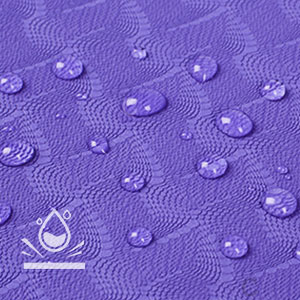 Waterproof and easy to clean.
100% Waterproof You can wash the mat directly by hand if dirty. An odourless structure can effectively prevent sweat odour in the mat.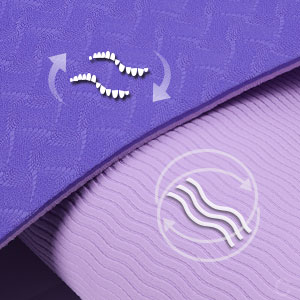 Non-slip surface.
Thanks to the profile on both sides, our yoga mats are particularly non-slip.
– On the front there is a beautiful pattern, which makes the mats very good slip resistance.
– On the back, the mats have a wave pattern, so the mats do not slip on the floor.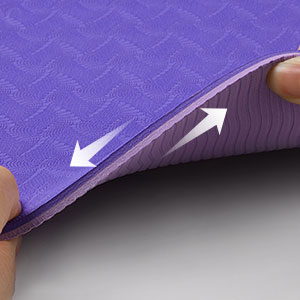 Tear-resistant.
The multi-layer structure offers a high durability and long service life, which is characterised by a higher tear resistance.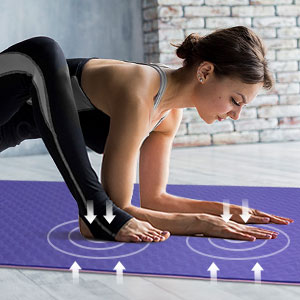 Suitable for professionals and beginners.
183 cm long, 61 cm wide, 6 mm thick. Provides comfort for people of all shapes and sizes, for professionals and beginners. Provides the most comfortable experience for all yogis.
TPE with high density provides 30% more cushioning than conventional yoga mats to reduce the impact on your joint.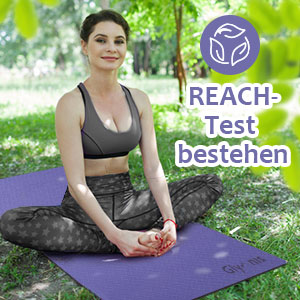 Easy to carry.
You can easily carry the mat with the carrying strap and store it after training.
Pack size: 60 x 13 x 13 cm.
Product weight: 900 g.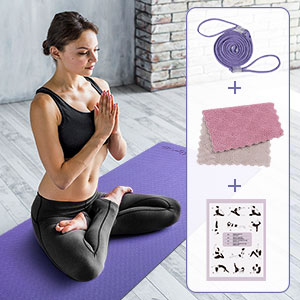 You will receive
1 x yoga mat.
1 x carrying strap.
1 x small towel.