Description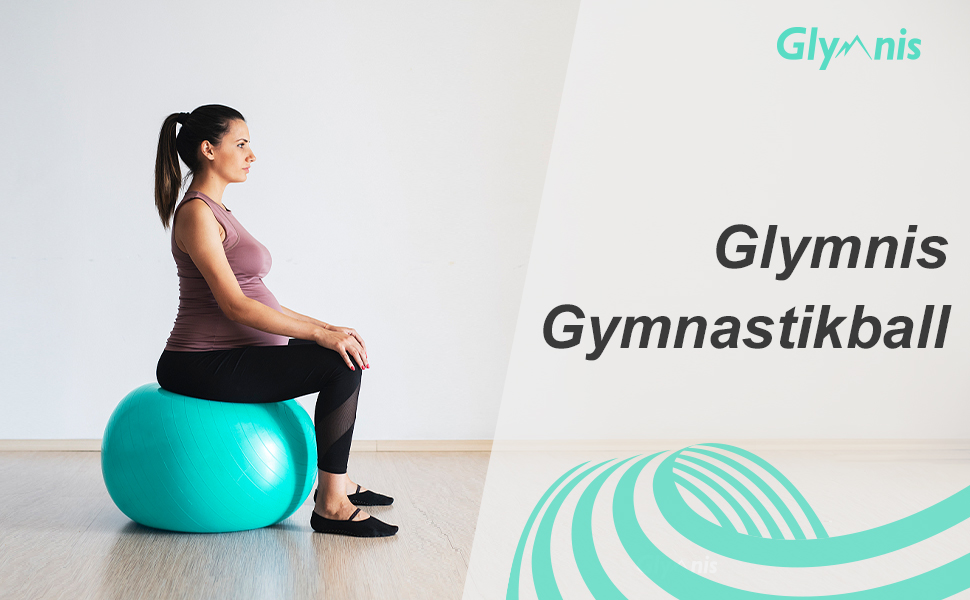 Size: Diameter 55 cm / diameter 65 cm / diameter 75 cm
Body size: 150 ~ 160 cm / 160 ~ 165 cm / over 165 cm
Note: The dimensions in the picture refer to the diameter of a fully inflated yoga ball.
If you believe that the ball is too small after the first inflation, inflate it again after 24 hours.
When used normally, it only needs to be inflated to 90% and does not have to be inflated visible.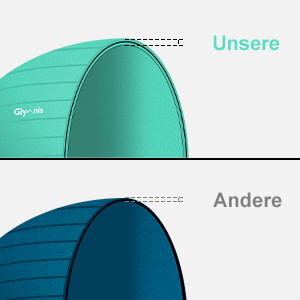 Thickened outer shell and non-slip
We have improved the material to make the outer shell of the exercise ball thicker. It has excellent elasticity and better load capacity. The matte surface has better slip resistance and grip.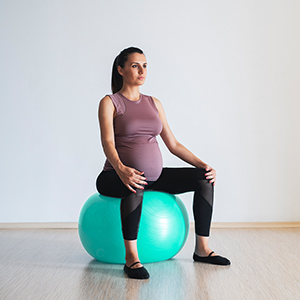 Perfect Birth Ball
It is also ideal for pre-birth exercises and helps pregnant women open the pelvis and reduce back pain. Use yoga balls to improve the metabolism of pregnant women and relieve edema during pregnancy.
Note: Suitable for pregnant women from 4 to 7. Pregnancy month The training time should be 15 ~ 30 minutes depending on the training intensity and no more than 30 minutes.
Pregnant women must be used under the guidance of professionals (or doctors).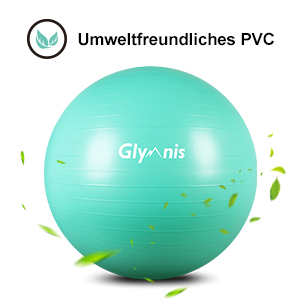 Green safety material
Our yoga ball is made of safe and non-toxic PVC material and contains no heavy metals and harmful ingredients such as BPA (Bisphenol A) and plasticisers (phthalates). This is very important for your health.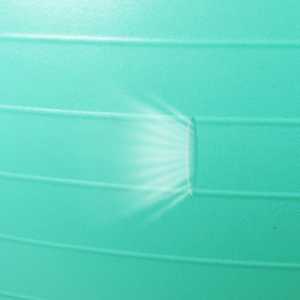 Safe and anti-burst
The non-slip 360° lines and honeycomb structure on the surface of the ball have excellent durability and non-slip properties. When the ball is hit by a sharp object, it does not explode like a balloon, but licks slowly.
Note: Be sure to remove sharp objects on the floor before use.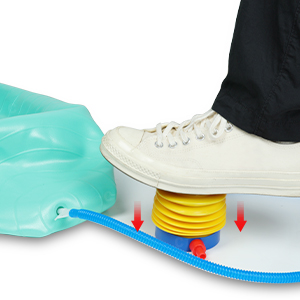 Equipped with foot pump
You can inflate the exercise ball in minutes, which is more time and labour saving than the manual air pump.
Inflating time with the foot pump (if you think the time is too long, you can use the bicycle air pump to inflate)
55 cm approx: 8 ~ 10 minutes
65 cm: about 15 ~ 17 minutes
75 cm: approx. 20 ~ 22 minutes.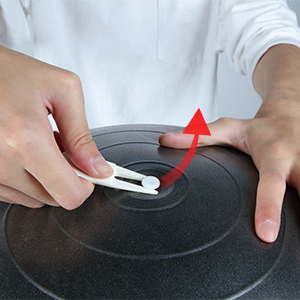 Easy to use
With the pump plug you can easily pull out the air stopper.