Description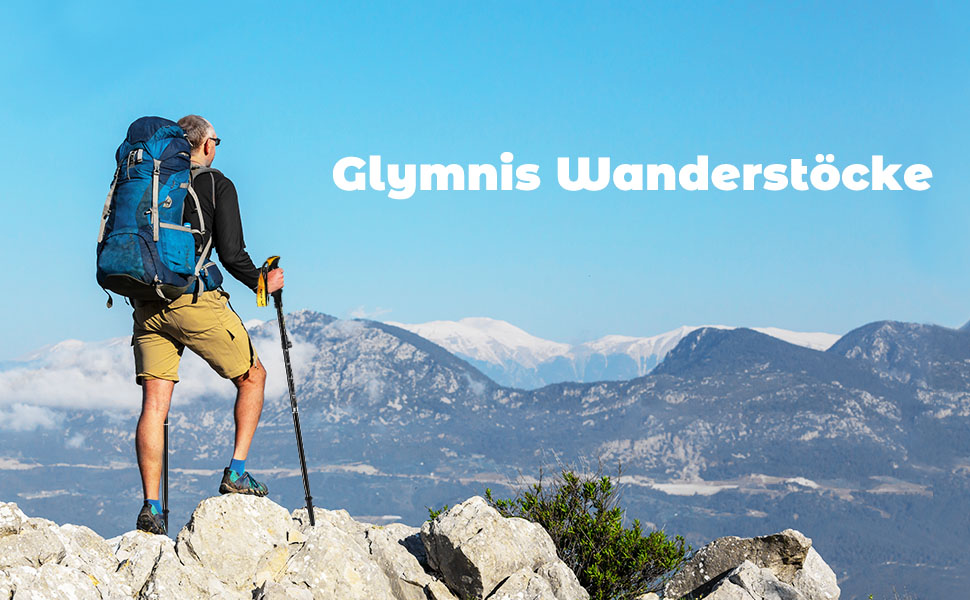 Do I need strong trekking poles?
Secure your grip on streams, wobbly floors, stiff, loose terrain. You will always rely on your sticks, especially if you have balance disorders or are prone to trip hazards! Supports extra weight Keep the weight of the rude from falling into steep terrain.
If you are recovering from injuries but still enjoy hiking, the 7075 aluminium poles offer the support you can rely on.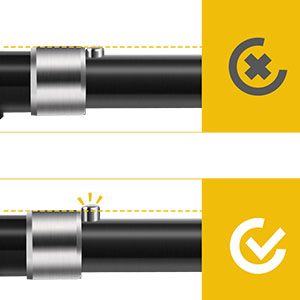 Installation instructions:
How to attach the trekking pole?
Step 1: Install the 3 poles at the bottom first.
Step 2: Two hands hold the third and fourth poles
Step 3: Pull strong on both sides, the spring button pop up and the installation is complete.
Attention: Pull out the third tube vigorously from the second tube until the metal knob is submerged and locked well.
How to adjust the length?
Step 1: Find the white quick release under the handle
Step 2: Open the white part
Step 3: Slide up and down to adjust the length. The length range is 110 to 130 cm. Suitable for people with a height of 163 cm to 190 cm.
Box contents:
2 x Glymnis walking poles

1 x carrying bag.

2 x S-shaped buckles

2 x snow plates.

2 x rubber buffers

2 x protective caps.

2 x asphalt pads.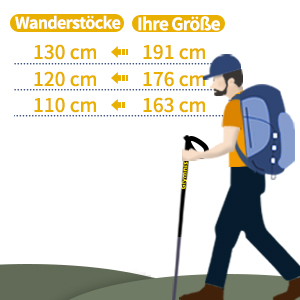 Height adjustment of the trekking poles
Length range: 110 – 130 cm body size: 163 – 190 cm
The adjustable length from 110 cm to 130 cm offers more possibilities for more people.
Suitable for people from 163 cm to 190 cm.
Tips: The best suitable height for trekking poles is = your size * 0.68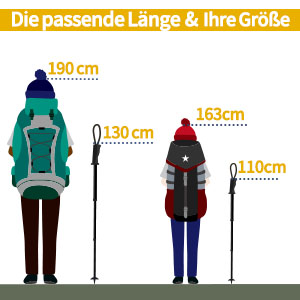 Warm tips
You should be so high that the arm reaches an angle of 90 degrees when holding the stick handle in hands and the stick stands vertically on the ground.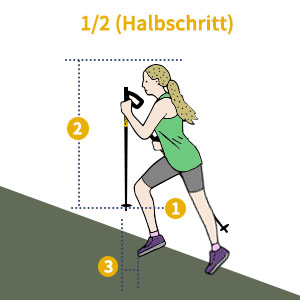 Hiking tips
When using hiking poles on the mountain, it is recommended that the lower end of the hiking pole is at 1/2 of the calf;
The distance between the foot and the walking stick should be half a step.
When climbing mountains.
Trim the poles by a few centimetres to increase the load capacity.
On a flat base
Your forearms should be parallel to the ground when holding the handles and the tips lay on the floor.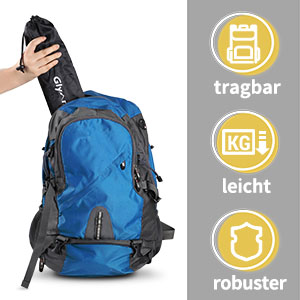 Will they fit in my bag?
Weight: 390g x 2 folded size: 36 cm
Folding walking poles are smaller than telescopic poles and have a small pack size.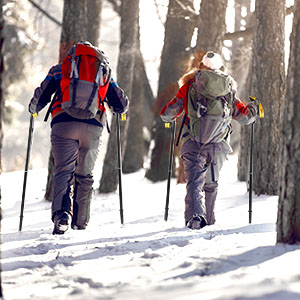 Easy to use
Proprietary flat lid lock: allows for a quick assembly of the sticks. Folding lock system: Adjustable height with a click. Velcro fastening: for compact storage when not in use.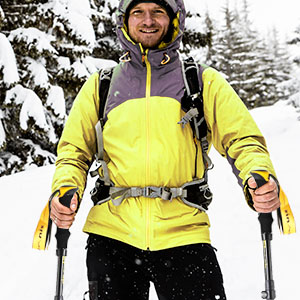 Glymnis Walking Poles
Natural cork grip 7075 space aluminium alloy, shock and noise absorbent, small volume, only 36 cm after folding, durable easy quick lock tungsten steel tip, 4 season accessories