Description

Glymnis Dry Bag keeps your belongings dry, clean, safe and protects them from sand, dust, water and snow, so you can enjoy outdoor sports to the fullest
Its waterproof, lightweight, compact and durable features make it an indispensable part of outdoor equipment and are suitable for a variety of activities such as beach, swimming, boating, canoeing, hiking, camping, surfing etc.
Let's start a wonderful journey together!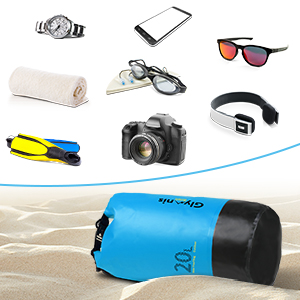 Glymnis Dry Bag
Material: 500D thick nylon
Weight: 10 L: 320 g / 20 L: 440 g
Colour: Black / Orange / Blue / Light Green / White Blue
Capacity: 10 L / 20 L
Gentle reminder:
Please avoid sharp objects.
Do not soak in water for a long time.
Please test before use.
Box contents:
10L dry bag with an adjustable shoulder strap and a waterproof bum bag

20L dry bag with two adjustable shoulder straps and a waterproof bum bag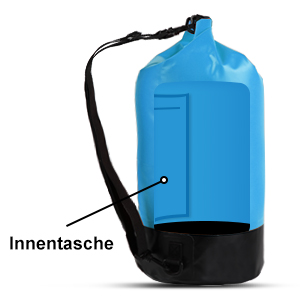 Inside pocket
Inside the waterproof bag there is an inner pocket to store your valuables. The risk of water leakage from the outer pocket is avoided.
Note: Valuables or electronic products should be stored in an additional waterproof bag.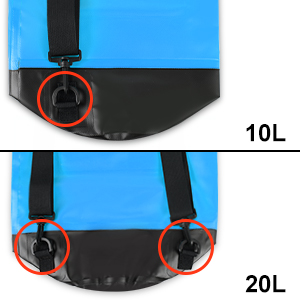 Different capacities
The waterproof 10L bag is equipped with a shoulder strap, the 20L with two shoulder straps. Convenient for you to carry your things and start a new adventure.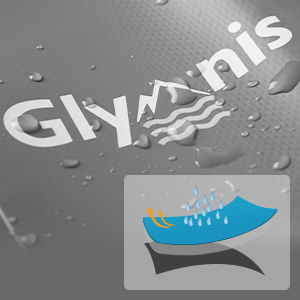 Excellent water resistance
The Glymnis waterproof bag uses seamless pressing technology that can reduce the risk of water leakage in the gap and protect your items better.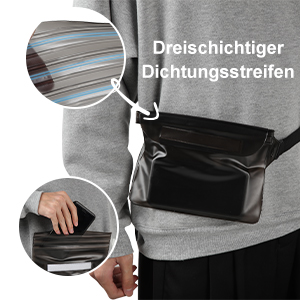 Equipped with bum bag
Each waterproof bag comes with a triple layer sealed waterproof bum bag. You can put small items such as keys, mobile phones, bank cards, etc.