Description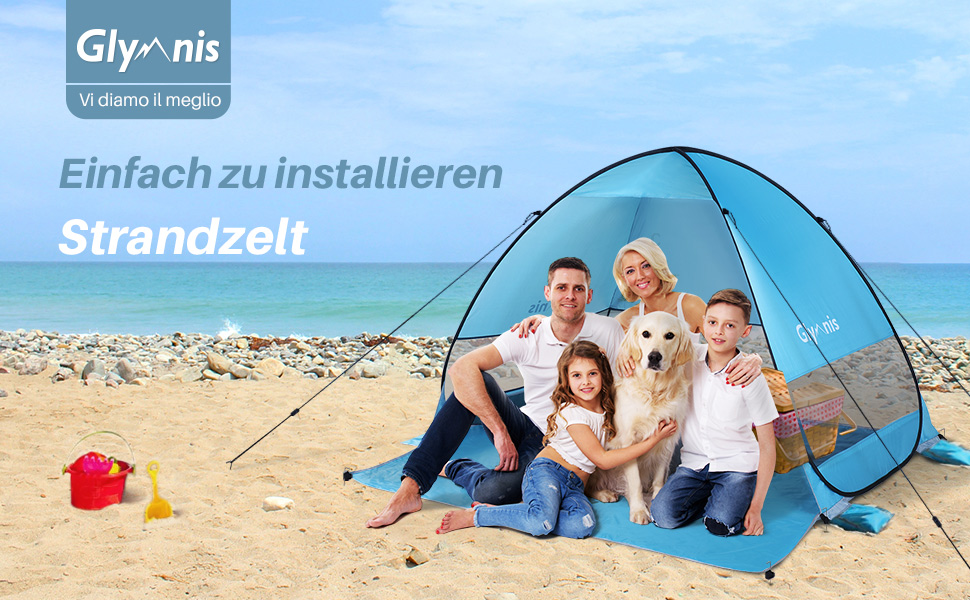 Tired of lying in the blazing sun for hours on the beach? If you prefer a shady spot in the sand instead of sunbathing, Glymnis Beach Shelter is the product of your choice. Either self-folding or can be plugged in like a tent, beach shelters are quick to assemble, repacked and thanks to small pack size, also easy to transport. Especially comfortable on hot days: Vents. Be careful with sensitive skin, here you should choose a shell with a high sun protection factor.
Easy to follow step by step folding instructions are attached to the carry bag so it won't get lost. This allows you to pack the tent quickly and easily within seconds.
Ventilation + UV protection + simple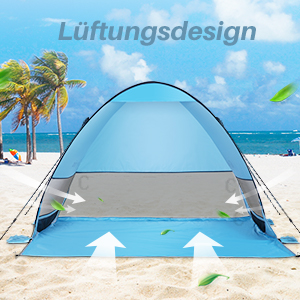 Good ventilation
A mesh window in the back allows free air flow in the tent. This ensures a cooling breeze and also prevents the tent from being blown away in strong winds.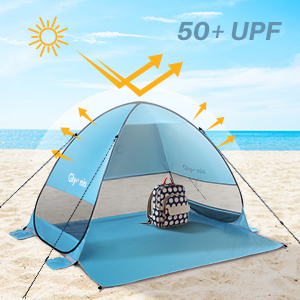 UV protection inner lining
The integrated silver lining provides UV protection with a sun protection factor of 50+. You and your children can rest in a covered area protected from strong UV rays.
Easy to install
Easy to transport and quick to set up, Glymnis beach shelter offers uncomplicated protection from sun, wind and prying eyes on any open surface on the beach and lake.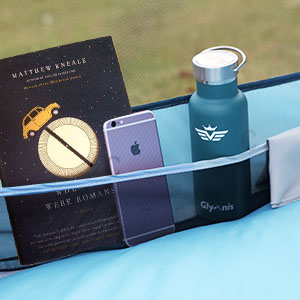 Better protection for small items
There is a pocket inside the tent which you can put your phone or other small items.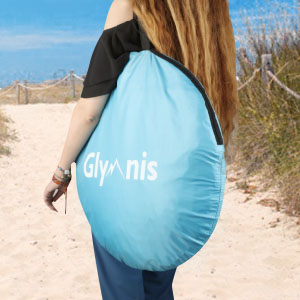 Carry bag
The tent can be folded up and stored in a small carry bag provided. This makes the tent easy and easy to transport and can also be perfectly stored in a suitcase.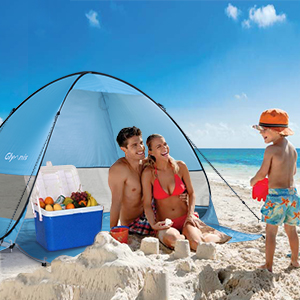 Essential by the sea
At the beach, at the lake or in the outdoor pool, you can use a beach shelter as sun or wind protection. Children especially should be protected from UV radiation. Thanks to a beach shelter, you can play on the beach without being exposed to direct sunlight.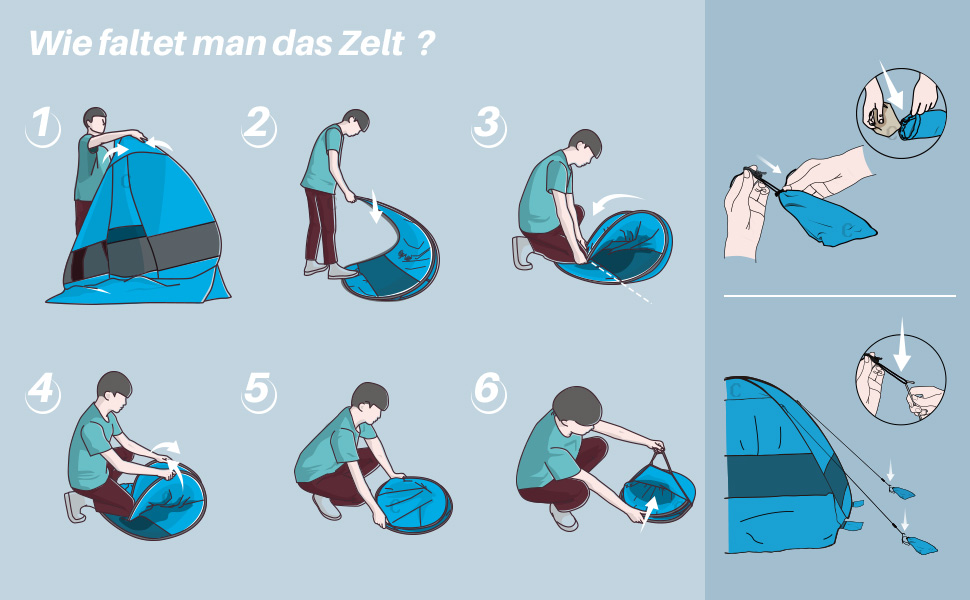 Note: Please search "Glymnis" on YouTube to watch introduction video.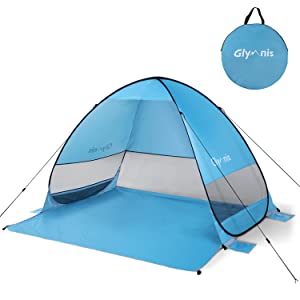 Specifications:
Size: 200 x 165 x 130 cm (L x W x H). Packaging bag diameter: 50 cm. Weight: 1.3 kgMaterial: 170T silver-coated anti-UV
2020 upgrade, triple wind protection
4 sand pockets on four sides of the beach shelter
4 extra sandbags with rope
6 tent stakes
Provides strong wind protection
Package includes:
1 x beach tent,
6 x nails,
1 x storage bag,
4 x ropes (windproof),
4 x sandbags